---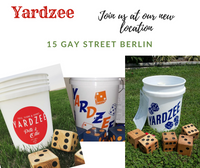 Who doesn't love these adorable porch sitters. They are 24X36". Make your own while enjoying a beverage and pizza with some amazing ladies. Bring a group or come alone, you'll be sure to have an amazing time.

Click on buy tickets and make purchase from our website. Must book in advance to have your project prepped for you.

Save 10% if you book by October 20th. Use coupon code SCARY.